The 7880 Drive Base team works on the base and wheels of the robot. Without them, our robot would not have anything to move around on. There are a few members on the Drive Base team; Tommy Paulsen, Nick Thompson, and Will Coloff. The team is made up of all 7th graders, but have made quite a bit of progress in terms of knowledge about FTC drive bases and how they differ from FLL. There have been some challenges along the way such as finding the balance between wheels with motors and wheels without and the right amount of wheels and the spacing between them. There has been much success, however, and they settled on a design that combined many ideas; the design that has 4 driving wheels and 2 omni wheels for steering. There has been some changes to the design with the replacement of the omni wheels with regular drive wheels and the eventual addition of two more drive wheels for a total of eight. The most interesting change with the drive base is the addition of our beloved cast-iron rabbits, serving as weight. We have seen how committed the Drive Base team is by the two build days they have had outside of the once a week meetings. They have been very diligent in their work and very creative in the ways they have gotten around problems.
---
Tommy Paulsen

Tommy Paulsen is a member of the Drive Base team

Nick Thompson

Nick Thompson is a member of the Drive Base team

Will Coloff

Will Coloff is a member of the Drive Base team
Powered by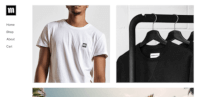 Create your own unique website with customizable templates.