Meet The Team...
Paige
​
My name is Paige, I am fourteen years old, and in ninth grade. I joined robotics so I could get a hands-on experience with technology. This is my second year on 6420, and I'm excited for the new season!
Sam
Sam has just joined the team this year and is in for one heck of a ride. He loves dogs and cats, mostly dogs and he has never done anything like this before, or anything generally related to robotics. When he is not at school he either does chores, or literally nothing. He is learning computer programming, or at least trying to, because he hopes that one day he will be able to make his own video game, which will probably never happen because he's lazy as heck. He also really likes video games, but he hates Fortnight and strongly dislikes sports.
Matt
My name is Matt and I'm in 12th grade, a senior. My favorite sport by far would be baseball, I am a huge Cubs fan. I joined FTC because it lets me use my brain towards things I will actually need in my hopefully future job as a mechanical engineer. I have been with FTC since 8th grade so this is my 5th year and 3rd year with team 6420. My main job is the CAD design, but I also branch out and help with design and building.
Pranav
My name is Pranav. I am in 7th grade. My favorite animal is a shark. My favorite sport is Tennis! I was in FLL for three years. My second year, we got to State. My third year, we got to the World Championship. I want to go to Harvard, and be a Corporate Lawyer.
Kendra
My name is Kendra, I am a ninth grader, my favorite animal is a cat/dog/fish. I play piano and clarinet, and I have 2 pet fish who are Tetras. I have no prior experience to robotics, and I joined the team because I love learning about building, technology, and science. I like to play outside, play the Nintendo Switch, play Mine craft, I like singing, and I like to read. When I graduate, I want to become a scientist, like a zoologist, or a chemist. I also love bananas. :)
Maren
My name is Maren. I am in 8th grade. My prior experiences are I was on an FLL team for three years and also on a different FTC team last year. I joined FTC because I wanted to be more involved and because I wanted to learn more about robotics.
​
To Be Continued.......
Powered by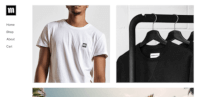 Create your own unique website with customizable templates.